Do Not Close This Page
Exclusive offer for customers that purchased today…
*Not interested? And just want to go to the regular Members Area? Then
please scroll to the bottom of this page to register your purchase and get
started. Otherwise, please take a look at our special offer below:
Because you just purchased the DIY Home Energy System, I can tell that You Are Someone Who Gets It...
You value self-sufficiency, self-reliance, independence, and you work hard and do whatever you can to take care of your family and provide for them. You're not someone who just sits back and wants to be reliant on others. I really respect that and I applaud you for that.
The good news is, you are well on your way to energy independence with the DIY Home Energy System - which is a big piece of being self-sufficient and self-reliant. But if you and your family want to be truly self-sufficient and able to survive and thrive in any circumstance, no matter what's going on in the world; you need to be more than just Energy Independent ...you have to take it a few steps further and make other areas of your life self-sufficient as well.
And that's where our


"Total Energy & Fuel Independence Package"


comes in…
In the "Total Fuel & Energy Independence Package", we include the following 3 products:
These products will take your self-sufficiency, fuel independence, and energy independence to the next level. These 3 products alone can easily save you $1,000 a year when you consider the energy and fuel savings they provide you and your family.
(Heat Your Whole Home For Pennies A Day …even in the middle of winter!
($64 Value)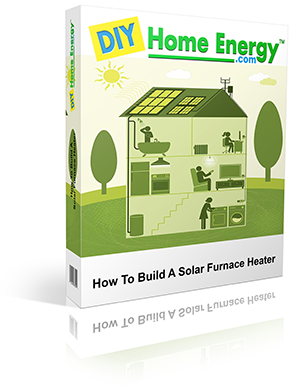 Like most people, I'm sure a large portion of your energy usage and bills comes from heating your home each year. But did you know that there is a way to capture and harvest the Sun's energy and turn that into usable heat for your home …which lets you heat your whole home for free (or for just pennies a day)! And this is done with something called a solar (furnace) heater.
These devices can literally save you hundreds and hundreds of dollars each year off of heating costs. But the problem is, a "professionally" manufactured solar furnace will typically cost over $1,000 …which is a large initial investment for most people.
But just like solar panels and wind turbines, solar furnaces aren't hard to build or use …and if you "Do It Yourself" you can easily build a professional quality unit for just a tiny fraction of what an off the shelf, retail model costs.
And if you upgrade your order right now, we will show you exactly how to easily and inexpensively build and use our D.I.Y. Solar Furance in a detailed, step-by-step, easy to follow course.
The solar furnace we will show you how to build runs super-efficient and will heat your home into the mid 70s with free heat …even if it's below freezing outside. Just imagine how much money that will save you compared to your home's current heating system!
| | | |
| --- | --- | --- |
| | How To Easily Make Biodiesel At Home | |
($32 Value)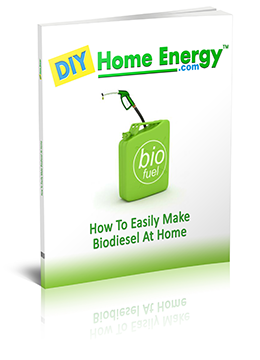 This is a detailed, step-by-step guide that shows you how to make and use your own biodiesel at home with just a few simple parts and ingredients.
And what most people don't know is that ANY vehicle with a diesel engine can already run off of biodiesel. And what's even better is, homemade biodiesel costs only about $1/gallon to make!
So that means, right now, if you have a vehicle with a diesel engine you can run it for just $1/gallon.
This is the perfect solution for anyone looking to lower their fuel costs or have a way to produce their own independent fuel source at home in case of a fuel shortage or energy crisis.
| | | |
| --- | --- | --- |
| | How To Build A Biogas Generator At Home | |
($34 Value)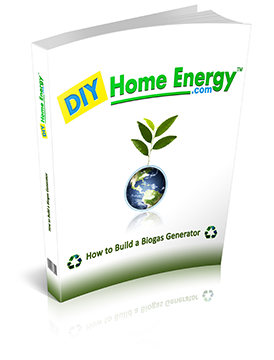 This step-by-step guide will show you how to build your own biogas generator that will produce free biogas that you can use as fuel for furnaces, cooking stoves, and where you regularly use natural gas.
Making your own biogas is extremely easy and inexpensive. And using Biogas to fuel your furnace, cooking stove, or in place of your Natural Gas; will save you a lot of money on fuel costs.
Biogas is also also an excellent back-up fuel source if there is ever any type of fuel shortage or energy crisis.
Add the "True Energy & Fuel Independence Package" to your order now and get these
3 amazing products

for a very low one-time cost of...
Normally
$130
Now Only $57!
*We can only offer you this massive discount because you just ordered the DIY Home Energy System. Once you leave this page you can never get this discount again*
Only $57
One-Time Payment
And you still have our Iron Clad 100% Money Back Guarantee Refund Policy.
So if you are not 100% Satisfied with all of the information here, just send us an email for an immediate refund, no questions asked.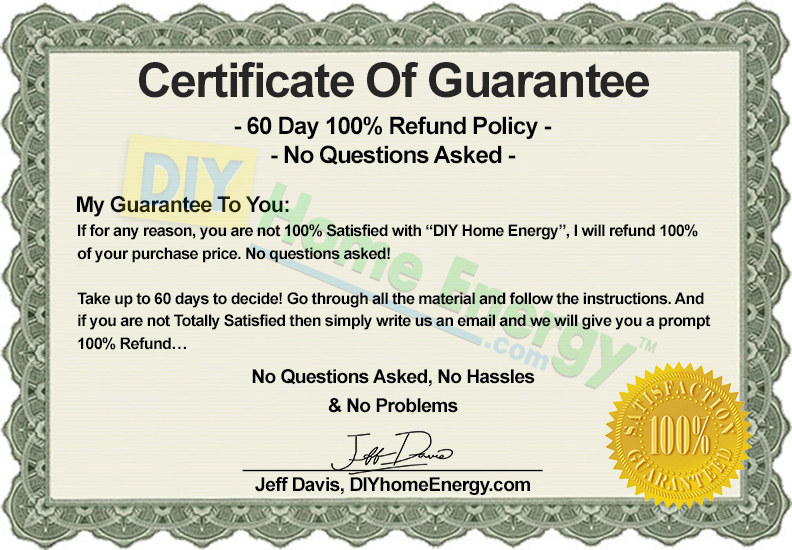 Only $57
One-Time Payment
Why upgrade? Because these products will dramatically accelerate your results and put you on the "FastTrack" towards energy independence and lower energy bills. You could easily save $1,000′s with this library of information.